Riding a Dubai abra boat is a fantastic way to discover the city, enjoy the view from the water and feel the beating heart of this bustling metropolis. You can participate in the activity either alone, with your family or with a group of friends. There are several options to choose from: a more authentic (and cheap!) experience in the Dubai Creek or abra cruises around famous Dubai attractions. Whether you are looking for a fun activity or to learn more about the history of Dubai, the abra boat is a great way to do it. Keep reading to find out about my favourite places to take a Dubai abra, timings, prices and much more!
What is abra in Dubai, and why is it so popular
Abra in Dubai is a traditional wooden boat that can transport up to 20 people. This water taxi is considered one of the oldest local modes of transport. What does 'abra' mean? Actually, it comes from the Arabic 'abara', which is translated into English as 'to cross'.
This is not surprising because in earlier times abra was extensively used by the city residents to cross the Dubai Creek between Deira and Bur Dubai to carry goods and passengers. With the growing importance of trade and the opening of several markets and warehouses on both banks, abra became an unmissable symbol of Old Dubai.
Nowadays, you can still see many colourful boats swiftly manoeuvring between the shores of the Dubai Creek and carrying many locals, however abra has also become an iconic tourist attraction. You can also ride an abra boat in Dubai outside of the historic area, take an organised abra tour or even hire a private abra. So take a seat on a wooden bench and let the wind gently blow through your hair. The bench might not be the most comfortable thing, but you are guaranteed a fantastic experience.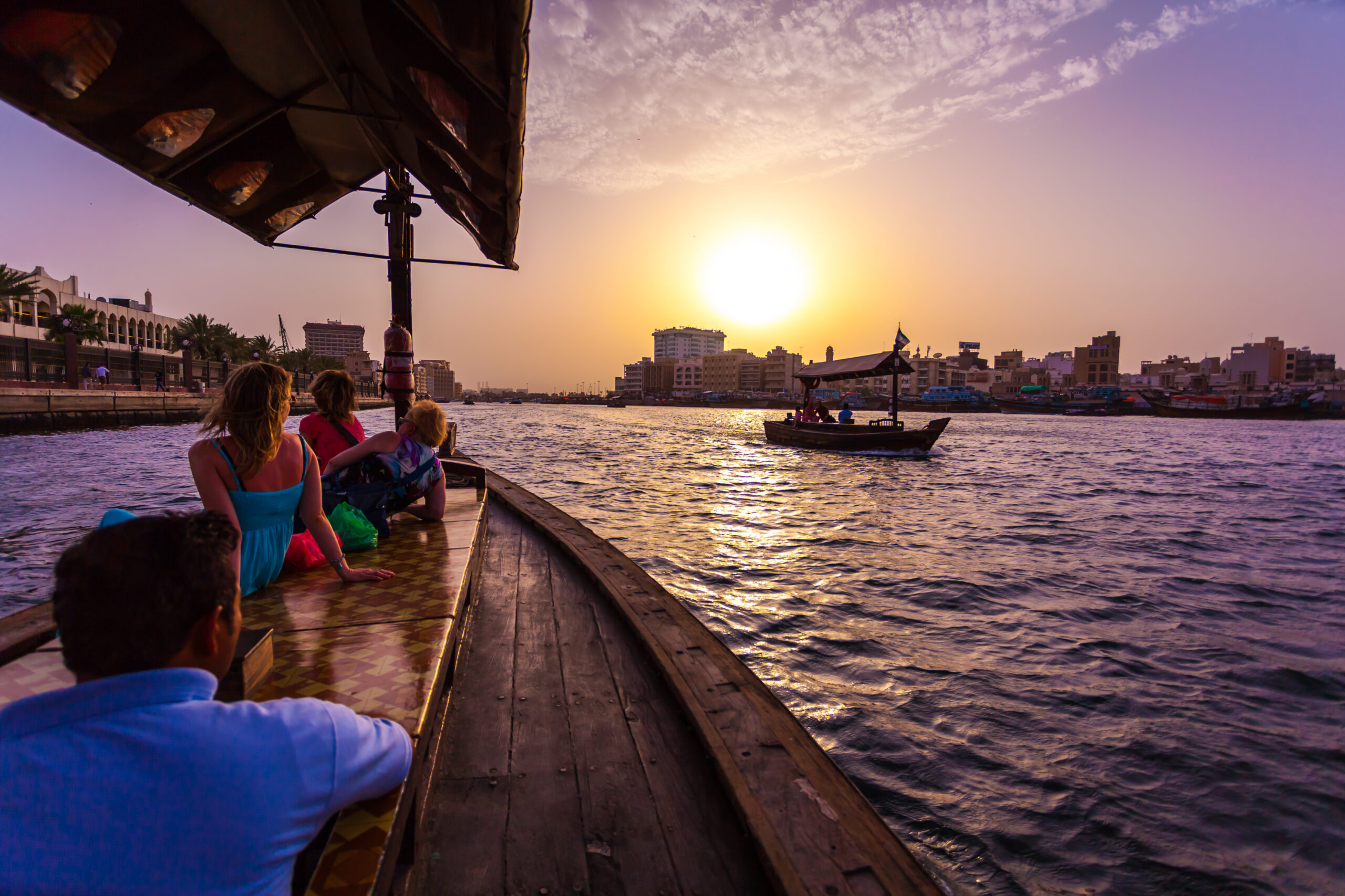 How much is a Dubai abra ride
Dubai abra ticket price ranges from AED 1 for a short Dubai Creek crossing to almost AED 1,500 for a private abra tour with food and drinks. See the options below for detailed information.
Where to ride an abra
There are several spots in Dubai where you can take a shared or private abra boat service. The traditional water taxi is available in the Dubai Creek, but you can also buy a tour around Souk Madinat, Dubai Fountain Lake, the Dubai Water Canal, Global Village and the Dubai Festival Mall.
Many boats are motorised, and you can also opt for an electric abra if eco-friendly is your way of travel.
Dubai Creek abra ride
Whatever variant you choose, I still recommend taking a ride In the Dubai Creek area. Not only will you see a magic panorama along this historic waterway, but this experience is also extremely cheap. You can either do a short crossing by a traditional abra or take a lengthier petrol abra tour.
Have Fun Dubai's Tip: Come towards the end of the afternoon, when it's not so hot anymore, to enjoy the sunset above the Dubai Creek and take breathtaking photos. It is a great idea to combine your abra cruise with a tour of Old Dubai, visiting the Heritage Village, Dubai Museum and multiple old markets, including the Dubai Spice Souk and the Dubai Gold Souk.
You can venture to explore the area on your own, take an individual audio tour or join one of the many available guided tours that often include an abra crossing.
Deira Old Souk Abra Station — Bur Dubai Abra Station Route
Departure point: either of the stations
Duration: 5 minutes
Opening times: 06:00 till 00:00
Price: AED 1 one way
Dubai Old Souk Station — Al Sabkha Abra Station Route
Departure point: either of the stations
Duration: 7 minutes
Opening times: 24 hours
Price: AED 1 one way
Besides traditional motorised boats, there are larger petrol abra rides available on the following routes:
RTA C3 Route: Dubai Old Souk — Baniyas (AED 2 one way)
RTA C4 Route: Al Sabkha — Al Fahidi (AED 2 one way)
RTA C5 Route: Al Fahidi — Deira Old Souk (AED 2 one way)
RTA C6 Route: Al Seef — Baniyas (AED 2 one way)
RTA C7 Route: Al Seef — Al Fahidi — Dubai Old Souk (AED 2 one way)
RTA C9 Route: Dubai Festival City — Dubai Creek Harbor (AED 2 one way)
RTA C11 Route: Al Jaddaf — Dubai Creek Harbor (AED 2 one way)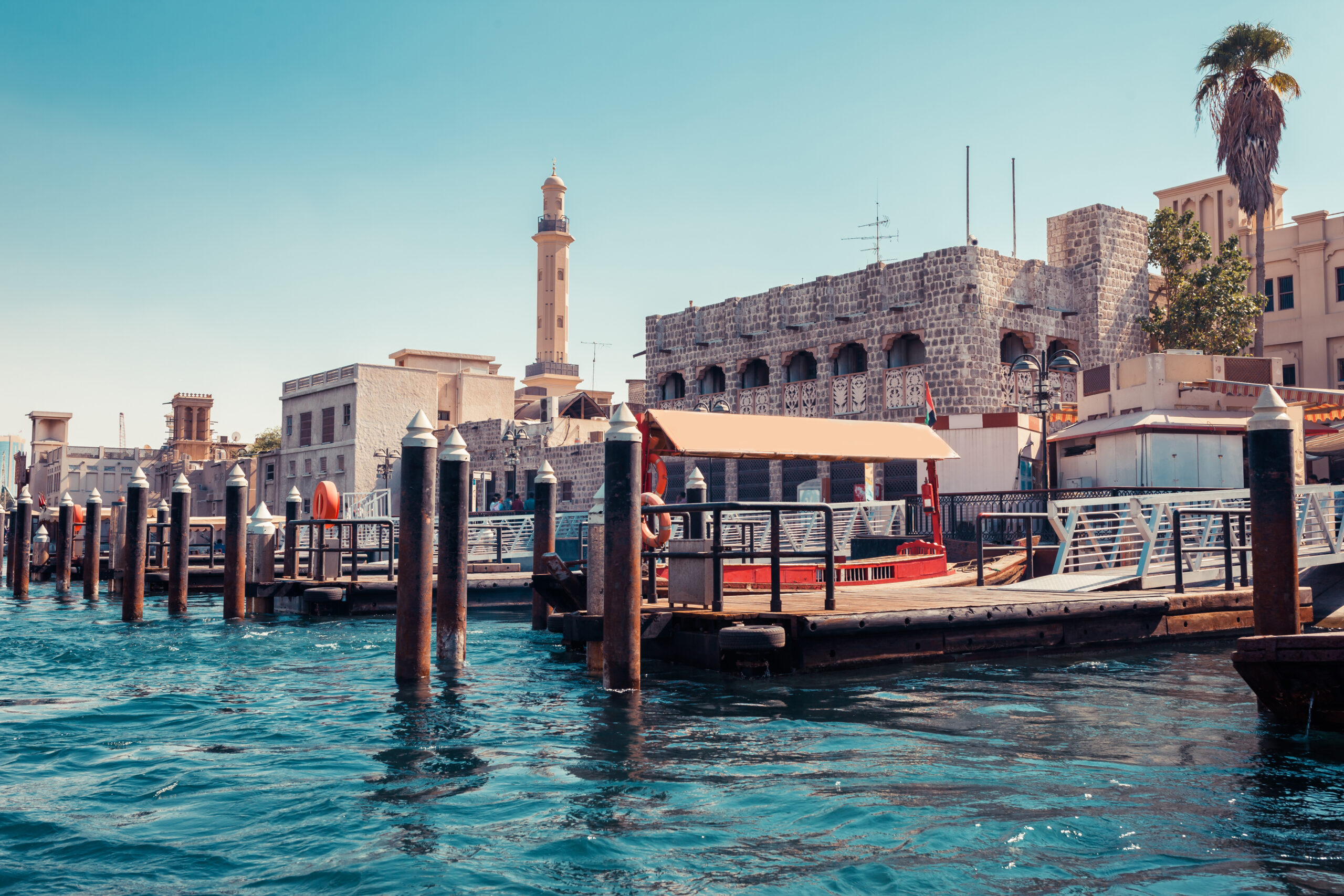 Madinat Jumeirah abra ride
Madinat Jumeirah in Dubai is a magnificent architectural complex in Arabian style, which offers a charming view of the Burj Al Arab hotel. Traditional sandstone buildings with wind towers surrounded by 5 km long winding canals immerse you in an oriental fairy tale. Madinat Jumeirah consists of Souk Madinat and three luxury hotels and is commonly nicknamed 'Dubai's Little Venice'. I highly recommend exploring it during your visit to Dubai.
Even better, you can also take an electric abra tour in Madinat Jumeirah along its peaceful waterways. The atmosphere will get an extra romantic touch if you decide to do it after sunset.
Departure point: near the Trattoria Toscana restaurant
Duration: 20 minutes
Opening times: departure every 20 minutes from 10:00 till 00:00
Price: shared full tour is AED 100 per adult and AED 50 per child; a private full tour is AED 650 for two persons; family and food & beverage packages also available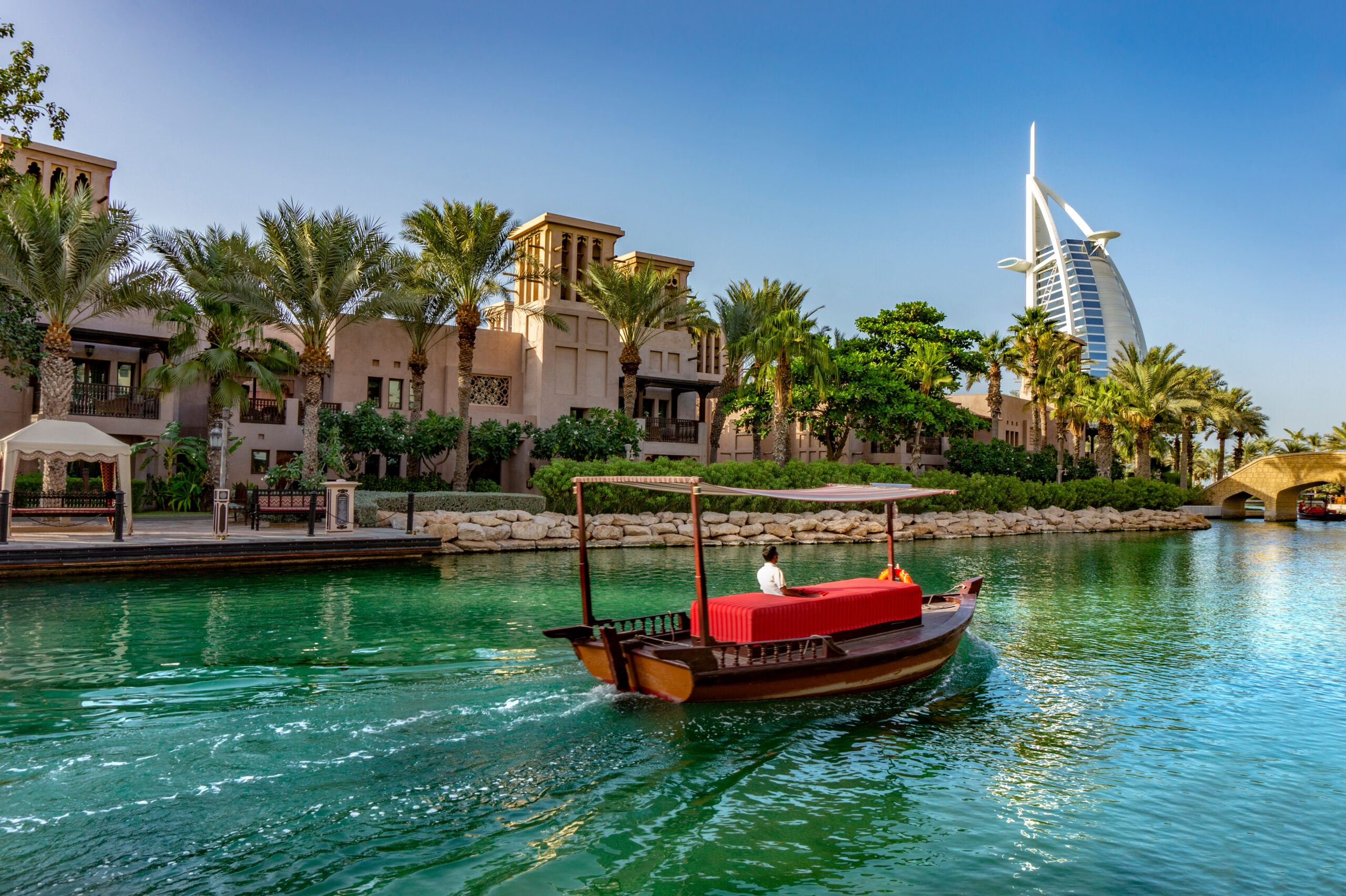 Dubai Fountain Lake abra ride
The Dubai Fountain next to Burj Khalifa and the Dubai Mall is a must-see attraction during your Dubai vacation. Impressive shows combining sound, water and light effects start every day at 18:00.
If you would like to see the fountain up close, you can book a ticket to the Dubai Fountain Boardwalk (but be ready to get splashed occasionally) or take the Dubai Fountain Lake ride on an electric abra. You will depart 15 minutes before the show to first cross the lake and enjoy the view of this fascinating area. Then the boat will stop at a safe distance from the hydro jets, and you will be able to enjoy the fountain light show.
Departure point: go to the Burj Khalifa ticket counter at LG level of the Dubai Mall to buy or pick up tickets, then proceed outside to the ticket kiosk in front of the Wafi Gourmet restaurant
Duration: 25 minutes
Opening times: departure every 30 min from 17:45 till 22:45
Price: around AED 68 per person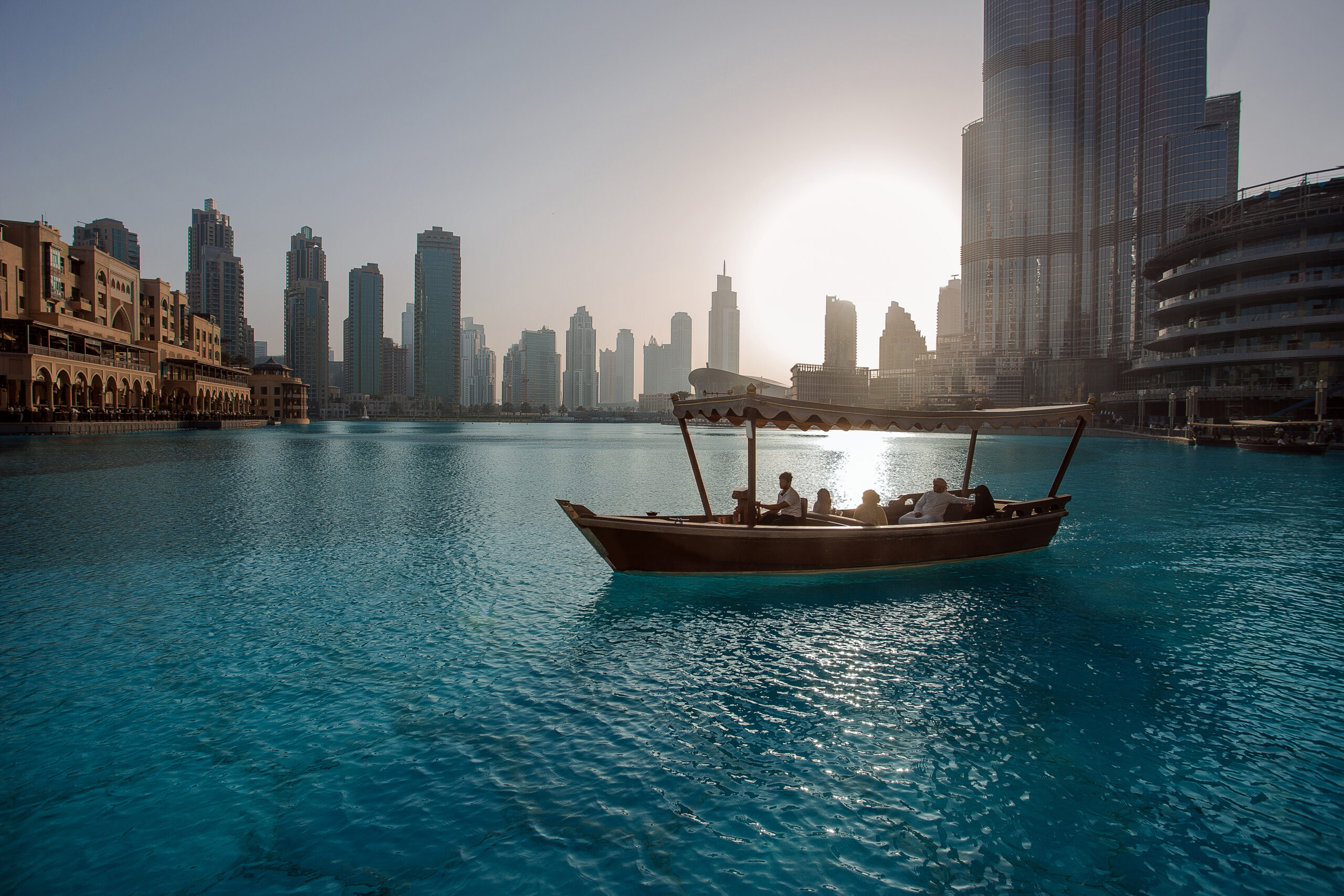 Global Village abra ride
If you happen to be in Dubai from late October to early April, consider another exciting place for your Dubai abra sightseeing adventure. Global Village is a multi-purpose entertainment area combining a big amusement park, several performance stages and numerous pavilions representing around 90 nations. It is a famous family destination that attracts locals and tourists alike.
You can take an electric abra tour in Global Village to explore the artificial lake in the middle. The disadvantage is that an entry ticket to Global Village does not include the abra ride, so you would need to pay separately when you visit.
Departure point: Global Village lake area
Duration: 15 minutes
Opening times: 16:00 till 00:00
Price: AED 52.50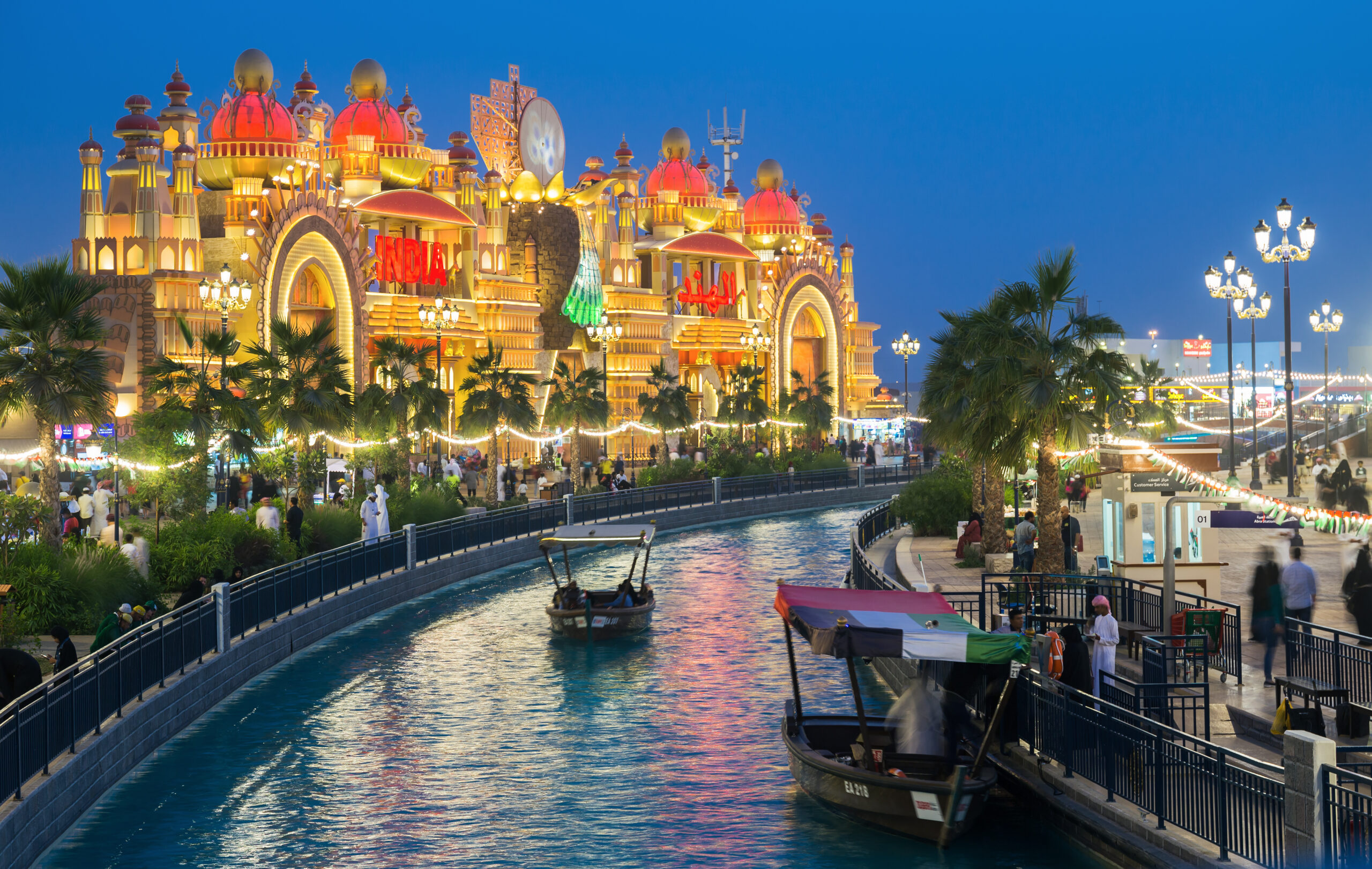 Dubai Water Canal abra ride
The Dubai Water Canal is a new development area and a waterway that connects Dubai Creek and Business Bay with the Persian Gulf in the south.
There are several options you can choose from to see the Dubai Water Canal in daylight or illuminated at night. One of the famous attractions in the area is the Sheikh Zayed Road Bridge waterfall which automatically stops for passing boats.
RTA Dubai Heritage abra tour (Sheikh Zayed Road — Jumeirah (TR6))

Duration: 45 minutes
Opening times: 16:00 till 23:00
Price: AED 25 per person or AED 300 per private charter
Sunset Dubai Water Canal abra tour
Departure point: next to Imagine Show, Dubai Festival City Mall
Duration: 60 minutes
Departure time: 17:00
Price: around AED 75 per person (abra ride) or AED 275 per person (abra ride + Emirati high tea)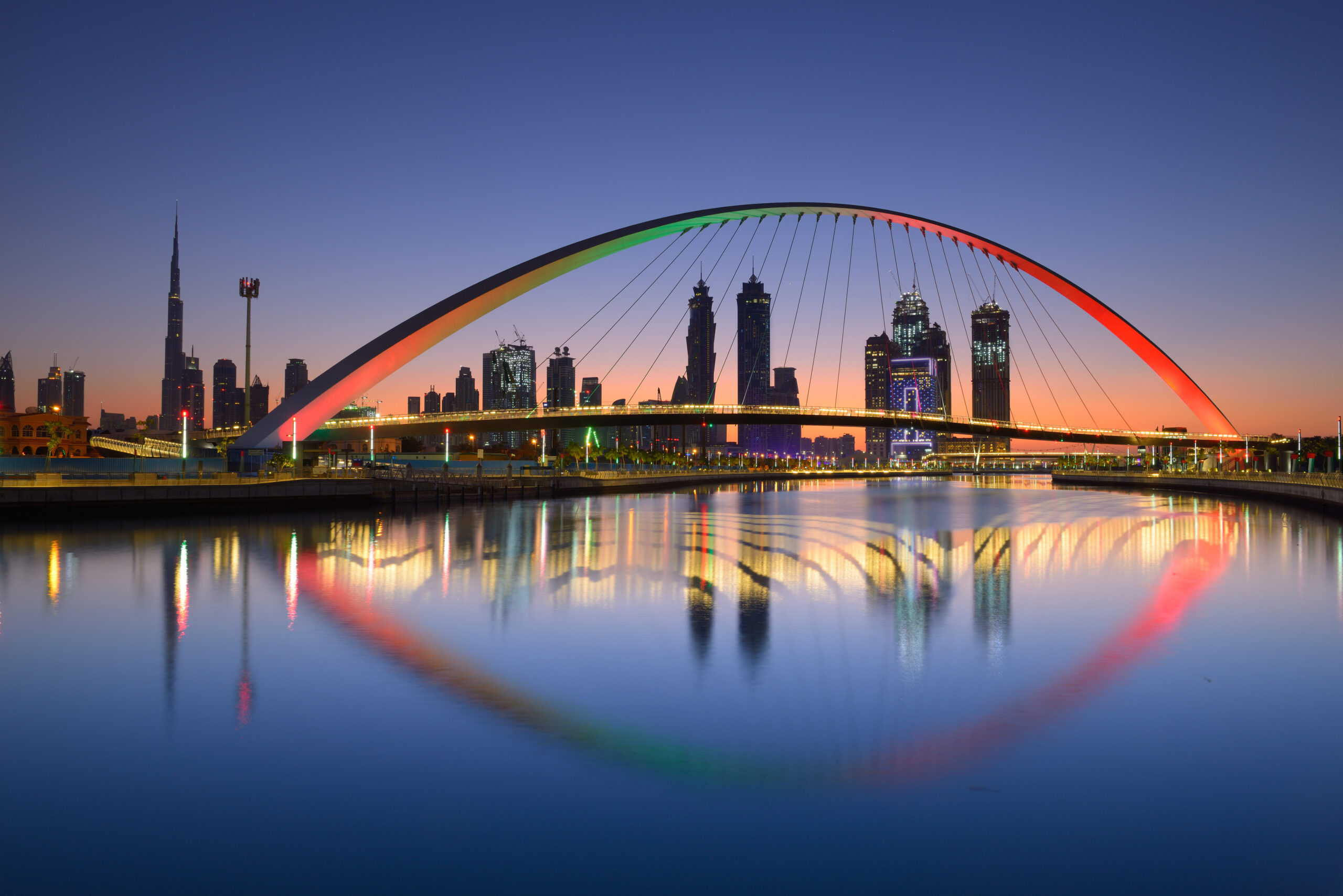 What is the best Dubai abra tour
From my experience, a Dubai Creek abra crossing and a Dubai Fountain Lake abra ride are the best value-for-money variants. Even though a Dubai Creek abra ride is just 5 minutes long, it is incredibly cheap and will give you a great impression of the historic vibe in Old Dubai. You will easily navigate between Bur Dubai and Deira and can continue your walk to see multiple bustling local markets and traditional architecture.
A Dubai Fountain Lake abra ride offers a fantastic opportunity to enjoy famous attractions in Downtown Dubai from the water, including Burj Khalifa and the Dubai Mall. You will also see up close a breathtaking Dubai Fountain light show away from the crowds that gather around the railing on the ground.
For a more romantic setting I recommend an abra boat ride in Madinat Jumeirah. If you prefer to splash and impress your second half, you can even hire a private electric abra with a high tea or F&B package included.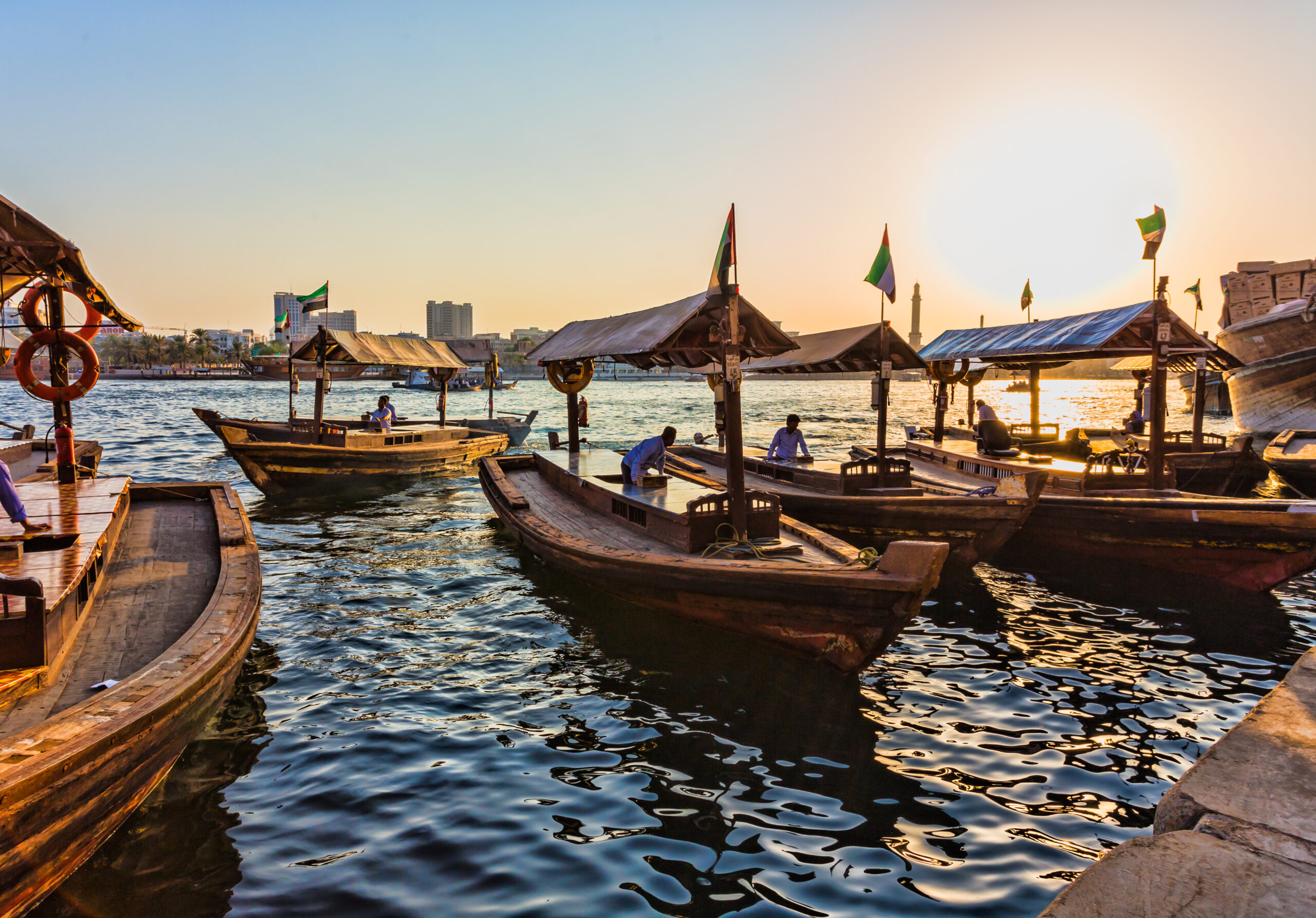 Can I hire a private abra in Dubai
Absolutely. If you want to have a traditional boat tour in Dubai at your own pace, you can choose a private petrol or electric abra charter in the Dubai Creek, the Dubai Water Canal or Madinat Jumeirah. Prices range from AED 120 (Dubai Creek) to AED 1,500 (Madinat Jumeirah).
What is the difference between abra and dhow boat
Abra and dhow boats are traditional flat-bottomed sailing vessels that have been used in the Persian Gulf for hundreds of years. Both are now utilised as popular tourist attractions in Dubai for multiple tours and cruises.
The main difference between abra and dhow boats is their size. Abra boats are smaller and more manoeuvrable, often used for short trips and daily transportation. Dhow boats, on the other hand, are larger and used primarily for long-distance voyages. Also, from the design point, they are more elegant and have intricate carvings.
Besides, a different type of wood is applied for their production. Abra boats are usually made of teak wood, while dhow boats are typically constructed out of hardwoods, for example, Indian rosewood.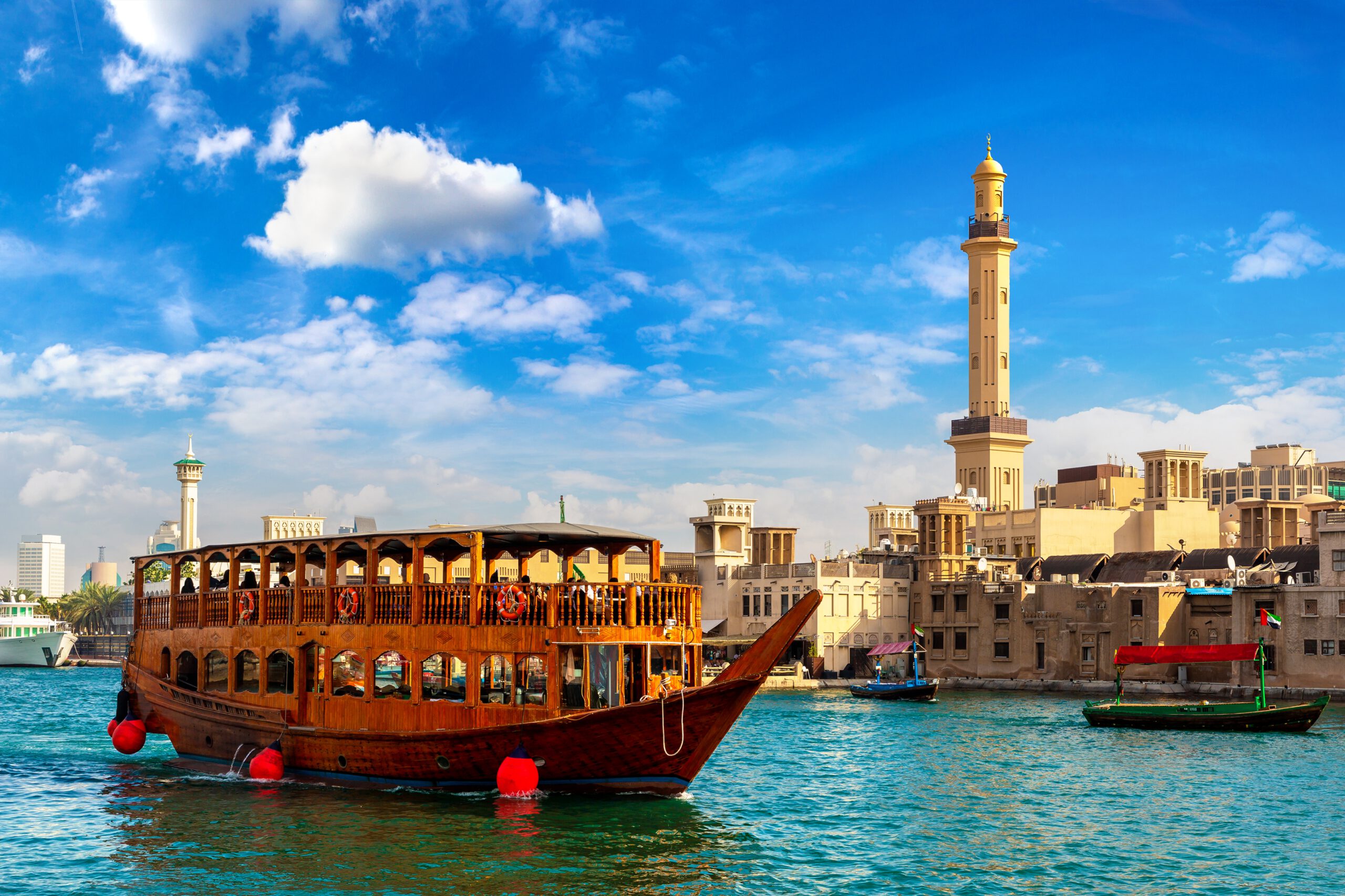 Prepare for your Dubai trip
Did you find this post helpful? Then click that little heart below and share it with your friends and family. Have fun in Dubai!