Booking Dubai airport transfers is a great way to quickly get to your hotel from the airport after a long flight. Do you know that feeling when after spending hours on a plane and going through customs you just want to reach your accommodation as fast as possible? Of course, taxis and public transport are readily available at Dubai airports. However, a convenient private airport pick-up will spare you all the hassle, especially if it is your first time in the city.
There is a wide choice of budget and luxury cars or even vans and minibuses for a bigger group. You can easily book online cheap transfers to hotels and other destinations from Dubai Airport. You won't have to worry about buying tickets, finding a taxi stand or explaining where you need to go. The driver will meet you at the exit of the arrivals hall and take you to your pre-selected location. Besides, you can book a drop-off for your trip back. If you reserve online, many payment methods are available, including Visa, Mastercard, American Express, Paypal and other local options. If this sounds appealing to you, learn my recommendations on how to book a transfer from Dubai airport quickly and securely.
Book your Dubai airport transfer here
Benefits of booking transfers from Dubai airport to hotels
There are two major airports in Dubai: Dubai International Airport: (DXB) and Dubai World Central Al Maktoum Airport (DWC). Most of the flights operate from the first of them, so check where you arrive (or depart) before proceeding with your order. Don't forget to book in advance, as this way you will get more options to choose from.
Why is it worth booking online a transfer from Dubai airport to your hotel or other destinations?
It's fast, reliable and safe
Low prices
Large selection of comfortable vehicles and transportation companies
Various options depending on the number of passengers and pieces of luggage
Door-to-door delivery
Opportunity to see company and driver ratings and reviews
Wide range of local payment methods
Polite and friendly drivers
Full or partial payment on the website when ordering
Saving time on looking for taxis or public transport
Meet & Greet service (with your nameplate) at the exit of the arrivals hall
Your flight will be tracked and there is a waiting time included
How to book a Dubai airport pick-up or drop-off
You can easily order a transfer from Dubai international airports online through Intui.Travel. This company has been on the market for more than 10 years and works with various carriers at 3,500 airports across 170+ countries. I love using their services because they offer low prices for transfers in Dubai and have good reviews from many passengers. It is a reliable platform that allows you to book cars or vans to get to your hotel, villa, apartment or other accommodation in Dubai.
Have Fun Dubai's Tip: Choose your preferred currency first according to the payment method you will be using. This way you will see not only the popular international but also local payment methods, such as Sofort, Ideal, Alipay, Amazon Pay, Yandex Pay, Giro Pay and more.
To book a transfer in Dubai
Select the route, dates, time and number of passengers. You can order a transfer from the airport to the hotel or from the hotel to the airport. The price will be calculated based on your destination.
Next, select a preferred vehicle from the list which includes sedans, SUVs, minivans and minibuses. Select the filters to narrow your search by specific car models, vehicle class, additional services, customer reviews, payment methods and even the driver's language.
Enter your personal details and flight number and select a payment method. You will have the option to pay in full or partially online (and the remaining amount to the driver),
After payment, you will receive a voucher with further instructions and contact details of the transportation company.
Upon arrival in Dubai, all you have to do is show the driver your voucher and he will take you to your pre-selected address.
Sit back and enjoy your trip!
Have Fun Dubai's Tip: I suggest paying attention to the carrier's rating based on passenger reviews and the number of orders. The higher the rating and orders, the more reliable the transportation company is.
Book your Dubai airport transfer here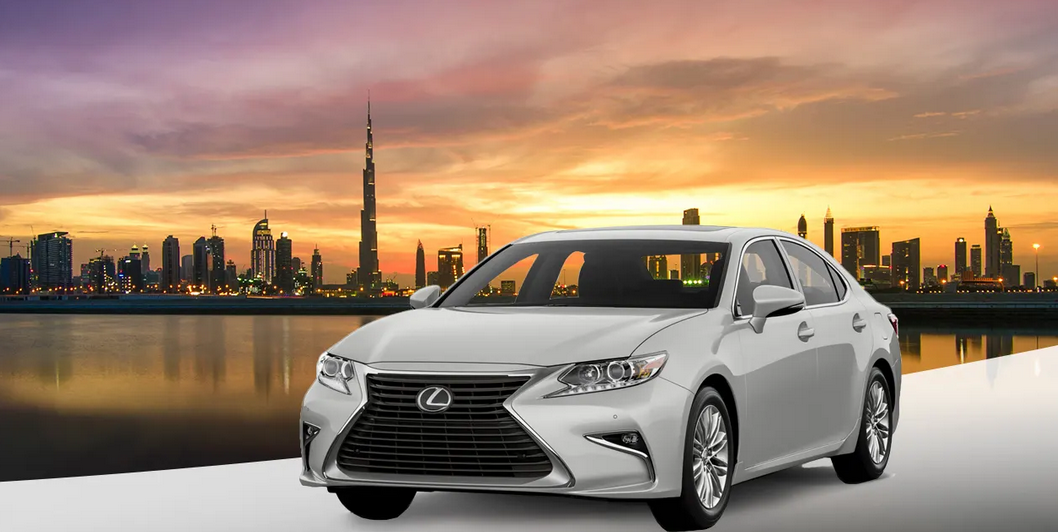 What vehicles are offered for transfers in Dubai
Transfers between Dubai airports and hotels include many car brands, types and classes.
Main vehicle classes:
Budget
Standard
Business
Luxury
Main vehicle types:
Sedan
SUV
Minivan
Minibus
Among others, you can choose from Toyota, Hyundai and Nissan standard cars to high-end brands, such as Mercedes, Chevrolet, Audi, BMW and Lexus.
Travelling with your family or a large group? No problem! You can book Dubai pick-up or drop-off by cars with a capacity of 1-2 people to minibuses for 20 people. Pay attention to the information regarding baggage allowance.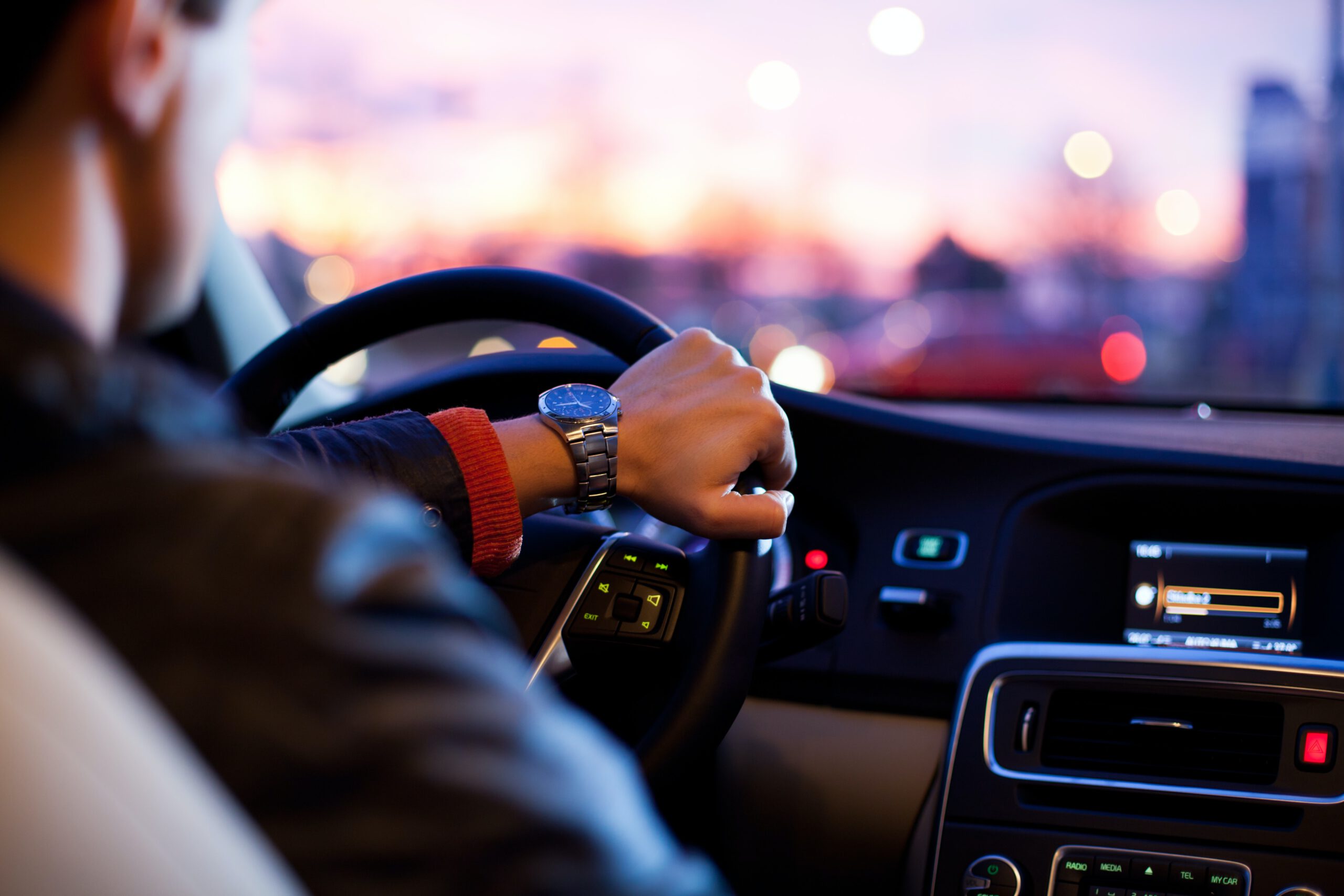 Additional services
If you book Dubai airport transfers via the link above, you can also select extra services for your trip. For instance, for travellers with kids, there is an option to add different types of child seats. Using the filters, you can also choose the vehicles suitable for the transportation of musical instruments, bicycles and golf bags.
Dubai airport transfer cost
The transfer price to/from Dubai airport depends on the vehicle you select and your destination. In most cases, the prices for cheaper car models are comparable with taxi rates. This is applicable only if you book via the link here. Prices may be higher elsewhere.
Do not forget that airport taxis also charge an AED 25 pick-up fee on top of the standard metre fare per kilometre. If you book a private transfer in Dubai, the price already includes airport charges, Meet & Greet service and other perks. So you can get more for the same prices as taxis.
Book your Dubai airport transfer here
Prepare for your Dubai trip
Did you find this post helpful? Then click that little heart below and share it with your friends and family. Have fun in Dubai!