It's time to talk about money in Dubai. As a popular tourist destination, Dubai attracts millions of visitors each year. Whether you are coming for business or leisure, one of the essential aspects of your trip is money. Dubai is a city of luxury and extravagance, but you will also perfectly manage here on a budget. It is important to understand the currency in Dubai and how to manage your money while you are there. In this comprehensive guide, I will provide you with all the information you need to know about money in Dubai, UAE currency exchange rates, using ATMs and withdrawing money in Dubai, local tipping culture, best payment methods, credit cards and banks.
Which currency is used in Dubai
What is the currency in Dubai? The official currency of Dubai is the United Arab Emirates Dirham (AED, Dhs or Dh). The AED is divided into 100 fils. The currency has been in circulation since 1973 when it replaced the Qatar and Dubai riyal.
At the moment, you will find the following coins and banknotes in circulation:
Coins: 1, 5, 10, 25, 50 fils and 1 dirham
Banknotes: 5, 10, 20, 50, 100, 200, 500 and 1,000 dirhams
As in other countries, the UAE currency features national landmarks and symbols. For example, on the front side of AED 10 and 50 banknotes, you can see, respectively, the khanjar (a traditional dagger) and the Arabian oryx. At the same time, AED 100 and 500 paper notes show the Al-Fahidi Fortress and the Jumeirah Mosque images.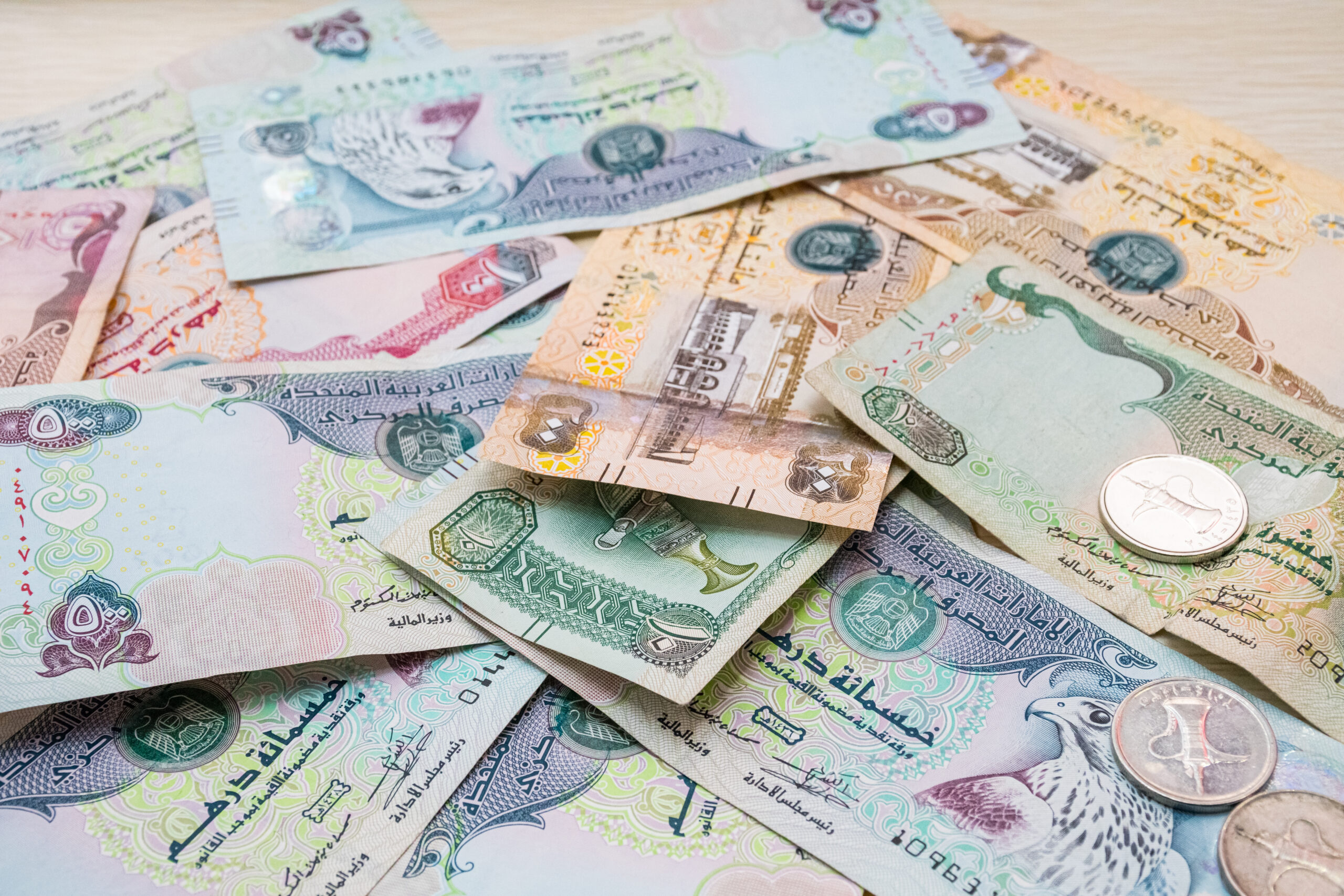 Dubai currency exchange rates
Now that we know that the Dubai currency name is the United Arab Emirates Dirham (AED), you are probably wondering about the exchange rates. When you exchange money, you will see the exchange rate listed in the following format: AED/USD (or the opposite way). The exchange rate can fluctuate slightly based on the market conditions, but if you are coming for a short period, you will not notice significant changes.
I always recommend checking the AED exchange rate to your local currency before travelling to Dubai to ensure that you get the best value for your money. Besides, if you know the Dubai dirham exchange rate, you will be well-prepared to manage your costs during the visit.
Where to check the latest UAE currency exchange rate? You can do it right on this page using a helpful currency converter to the right of the post in the desktop version or below the post if you are viewing it on your smartphone or any other mobile device.
You can find many popular currency pairs in the currency converter:
United Arab Emirates Dirham (AED) to Euro (EUR)
United Arab Emirates Dirham (AED) to US Dollar (USD)
United Arab Emirates Dirham (AED) to British Pound (GBP)
United Arab Emirates Dirham (AED) to Australian Dollar (AUD)
United Arab Emirates Dirham (AED) to Canadian Dollar (CAD)
United Arab Emirates Dirham (AED) to Japanese Yen (JPY)
United Arab Emirates Dirham (AED) to Indian Rupee (INR), and many more
How to exchange money in Dubai
If you are wondering where to exchange money in Dubai, there are several ways to do it.
As a tourist, you can exchange currency at:
Banks
Exchange offices
ATMs
Pre-order websites (like Travelex)
Banks, exchange offices and ATM machines can be found in many public places across the city. They all offer reliable exchange rates, but some may charge an additional commission fee, or it will be already included in the buy or sell rate you see (so the rate will be less attractive). The commission may vary from 0.05% to 1.5%.
Have Fun Dubai's Tip: You can exchange currency at Dubai International Airport (Terminals 1, 2 and 3), hotels, malls and big supermarkets. Remember that currency exchange rates at airports and hotels are generally less attractive, so I always recommend first checking the current market exchange rate and then comparing it on-site. You can often get a better Dubai money rate somewhere in the city.
Travelex also offers an AED exchange pre-ordering service on their website. Basically, you exchange your currency to UAE dirhams online and choose a pick-up point at Dubai Airport. Online exchange rates can be better than at the airport, so if you are arriving soon, you can also use this option.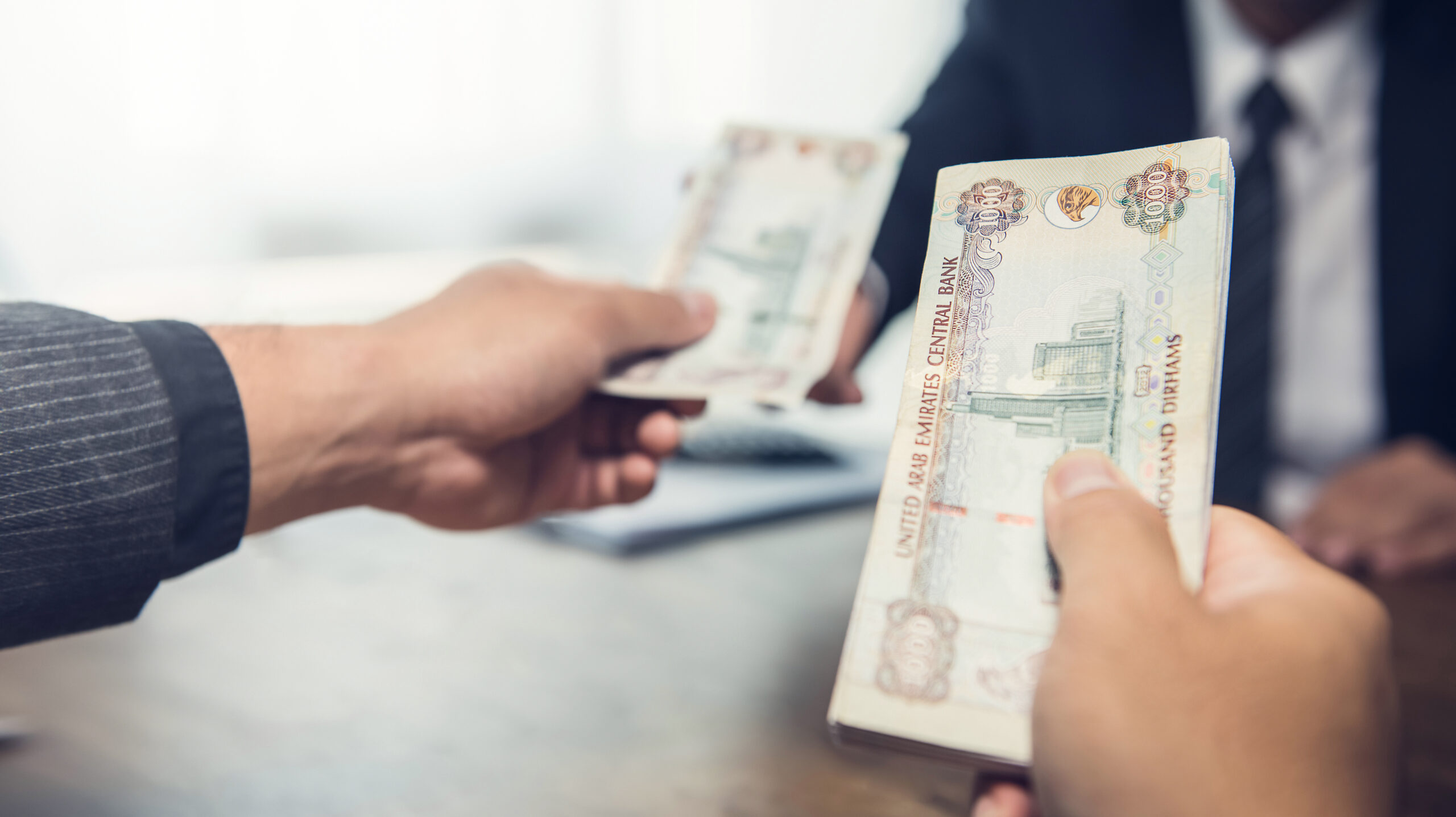 How much cash can I bring to Dubai as a tourist
There is no limit to the amount of cash you can bring into Dubai as a tourist. However, if you are carrying more than AED 100,000, you must declare it at customs. It is also important to note that carrying large amounts of cash can be risky, and it is recommended that you use a credit card or other cashless methods instead.
Can I withdraw money in Dubai
Yes, you can withdraw money in Dubai. ATMs are widely available throughout the city, and most accept international debit and credit cards. However, it is important to check with your bank or change settings in the online banking app before you travel to ensure that your card will work in Dubai.
Using ATMs in Dubai
In my opinion, ATMs are the most convenient way to withdraw cash in Dubai. Most ATMs have an English language option and accept international debit and credit cards. However, there will be withdrawal fees that your bank charges per foreign transaction and eventual ATM fees if your home bank does not operate it. Be prepared to pay an average bank transaction fee ranging from 0,5 to 1,5%. Additionally, some ATM machines may have a daily withdrawal limit, so checking with your bank before you travel is important.
How can I pay in Dubai
In Dubai, you can pay for goods and services using multiple ways:
Cash
Debit and credit cards
Mobile payment apps and digital wallets
NOL smart card
What are the best credit cards to use in Dubai? Credit and debit cards are widely accepted in the city, and most establishments accept Visa, Mastercard, American Express and Union Pay. Mobile payment apps and digital wallets such as Apple Pay, Google Pay and Samsung Pay are also gaining popularity in Dubai.
Besides, a NOL card is available in the city — you will need it to use public transportation in Dubai, but you can also top-up certain card types to pay for taxi rides, RTA parking, shopping at multiple stores and museum entries.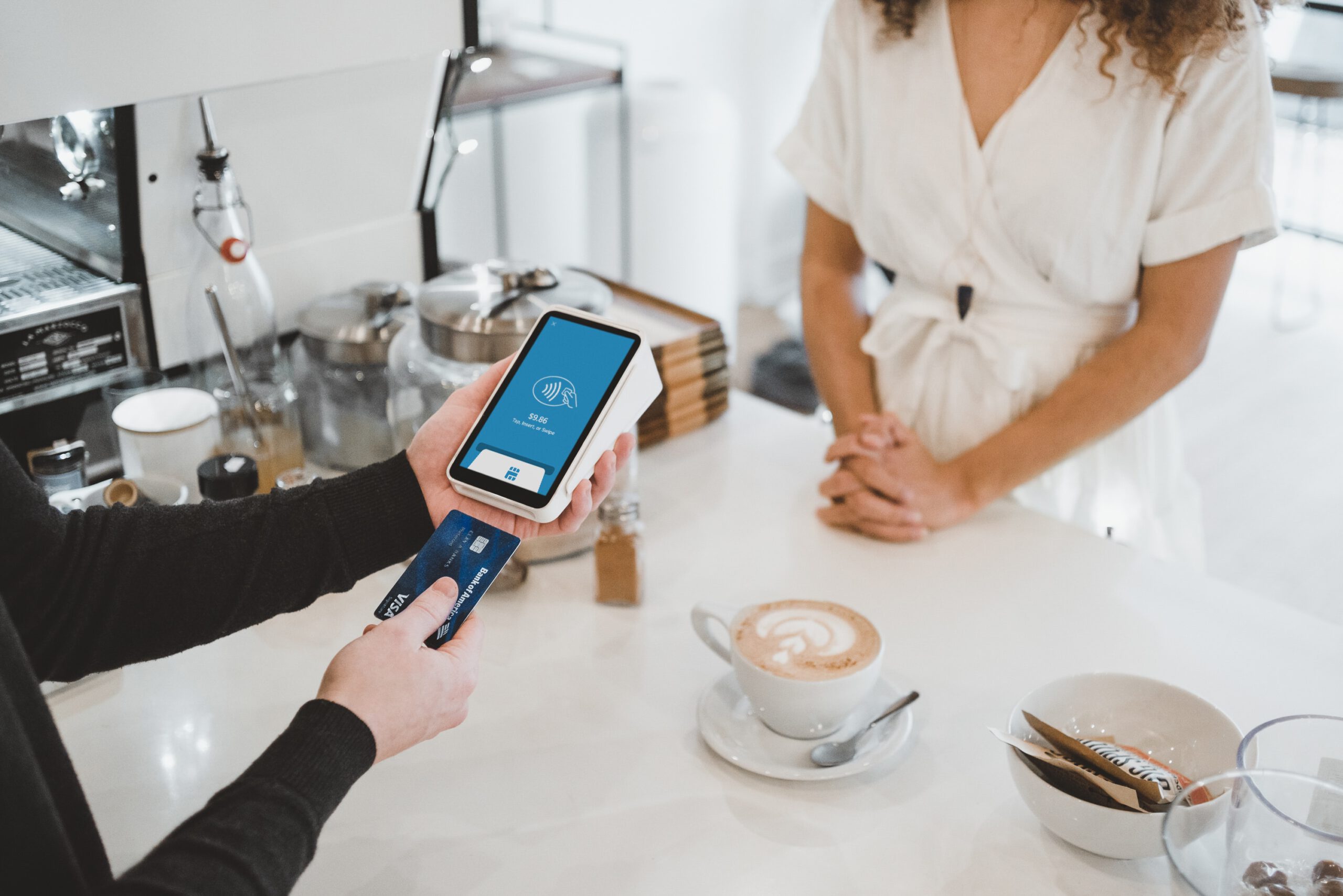 Using Bitcoin in Dubai
Dubai is becoming an increasingly popular destination for cryptocurrency enthusiasts. There are several Bitcoin ATMs located throughout the city, and some establishments accept Bitcoin as a form of payment. It is important to note that the legal status of Bitcoin in Dubai is still unclear, and it is recommended that you use the cryptocurrency with caution.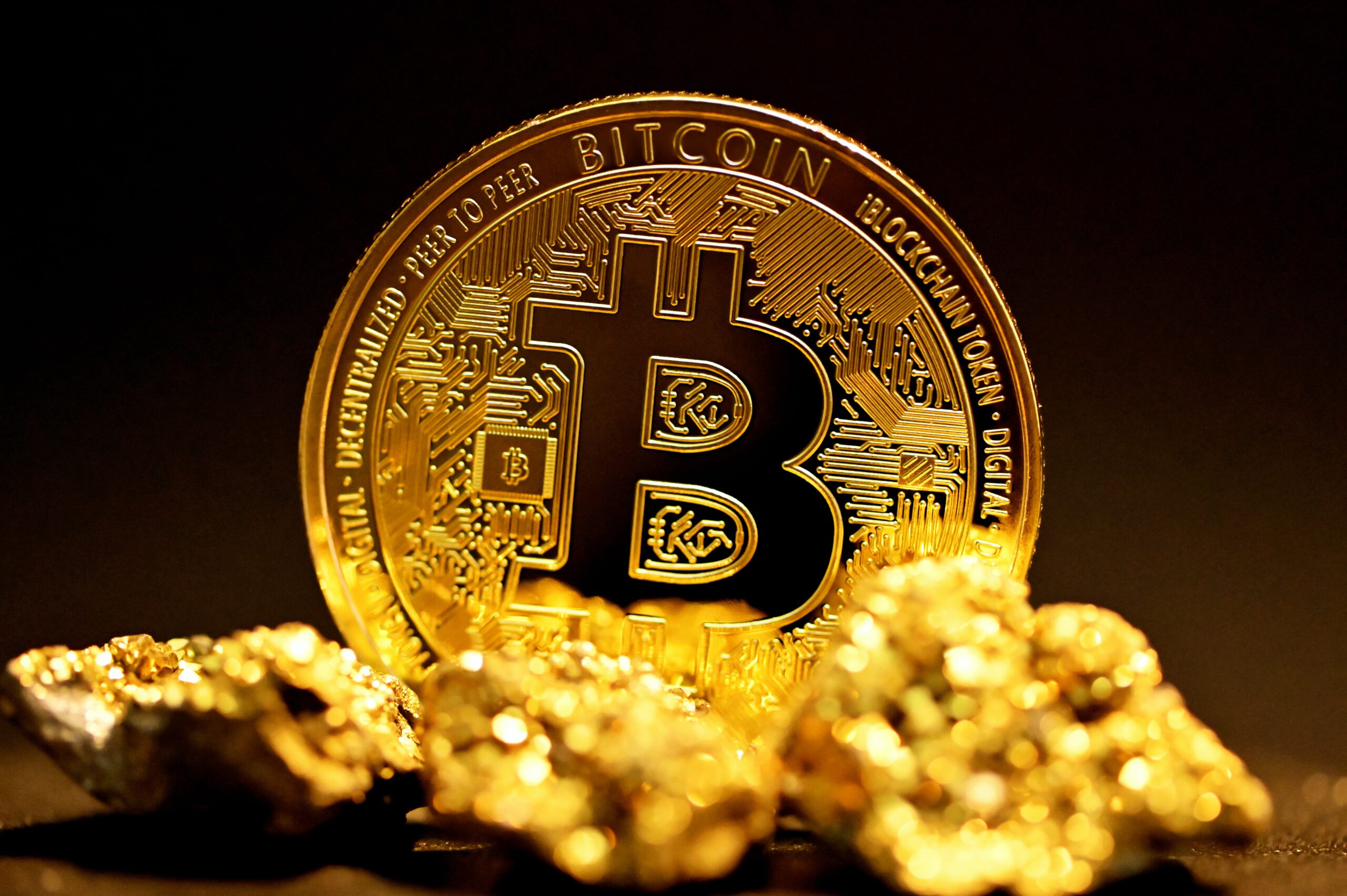 International banks in Dubai
Dubai is home to several international banks, including Citibank, HSBC, BNP Paribas, Royal Bank of Canada and Standard Chartered. These banks offer a wide range of services, including foreign currency accounts, international wire transfers and wealth management services.
What are the popular local UAE banks in Dubai
There are several local banks in Dubai that offer a range of services for tourists. Some of the most popular banks include Emirates NBD, Dubai Islamic Bank, Bank of Sharjah and Abu Dhabi Commercial Bank. These banks offer currency exchange services, ATM services and online banking options.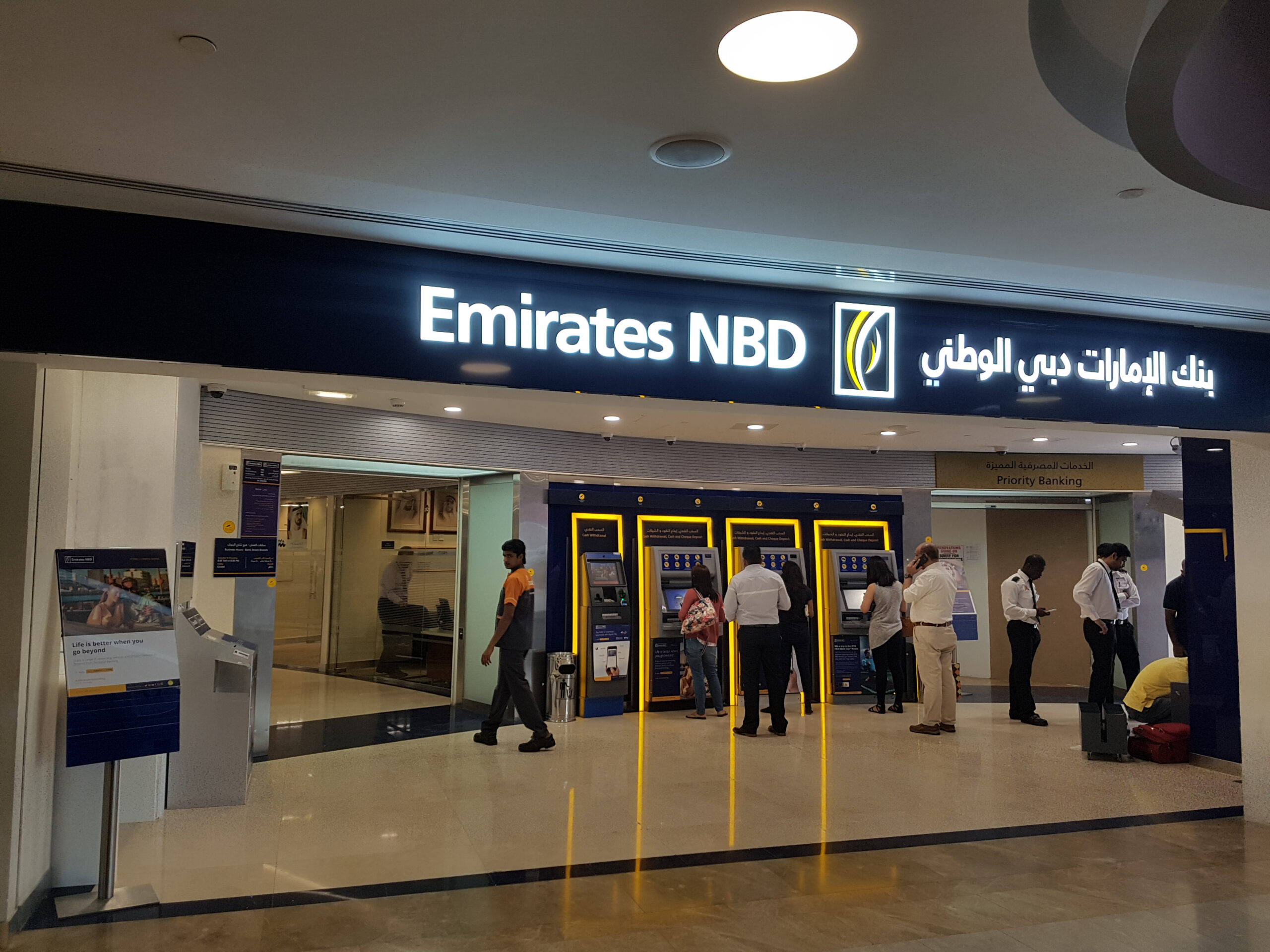 Tipping in Dubai
Should you tip in Dubai, and how much? Here are a few recommendations to help you understand Dubai's tipping culture.
Tipping is not mandatory in Dubai, but it is appreciated for good service.
It is customary to tip between 10-15% of the total bill at restaurants and cafes, for hairdressing and spa treatments.
For taxi rides or food delivery, you can round off the amount.
Tour guides and drivers will appreciate any amount you give if you wish so.
Tipping hotel concierges and bellboys is not obligatory, but anything from AED 3 to 5 will be great.
It is important to note that some establishments may include a service charge in the bill, so check before tipping.
Prepare for your Dubai trip
Did you find this post helpful? Then click that little heart below and share it with your friends and family. Have fun in Dubai!